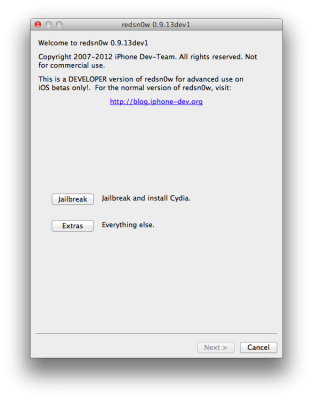 The iPhone Dev-Team has released a tethered jailbreak of iOS 6 for the iPhone 3GS, iPhone 4, and iPod touch 4G.
Just like at the at the wind-down of last year's WWDC, we're releasing a developer-only version of a redsn0w tethered jailbreak for app developers.
Supported Devices:
iPod touch 4G
iPhone3GS
iPhone4 (GSM)
iPhone4 (CDMA)
You can download the latest version of RedSn0w from here:
DevTeam comments are available here.