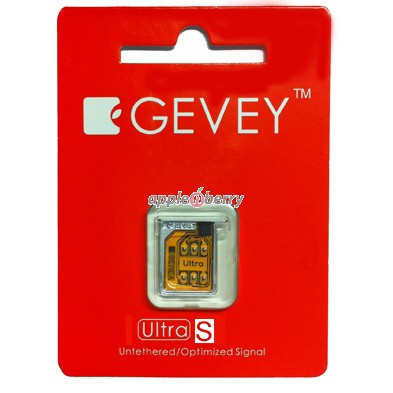 Gevey has announced the Gevey Ultra S SIM interposer which unlocks iPhone 4S without the need for dialing 112 or jailbreaking. The makers claim to be using a new exploit that 'fully unlocks' the device.
Pre-Order ONLY (Shipping ETA Between March 3-March 7)
GEVEY Ultra S for GSM iPhone 4S

No Need to Dial International Emergency Number 112
Untethered Unlock with no Jailbreak Required
Compatible with all GSM iPhone 4S SIM Cards (Does not work on CDMA iPhone)
Complete Unlock with all 2G and 3G data services
No SIM Card Cutting or Physical Modifications
Works on iOS 5.0, 5.0.1
Works on Baseband 1.0.11, 1.013, 1.0.14
Guaranteed Better Reception than Previous
Decreased Power Consumption
Gevey Ultra S is available for $54.99 here.

Take a look at video demonstration: