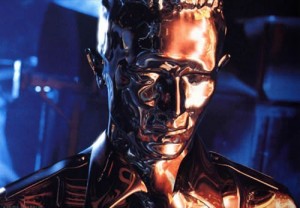 Do you remember the robot called T-1000 Skynet made of liquid metal in the film Terminator 2? It seems that Steve Jobs decided to create devices of next generation using Liquidmetal Technologies, a California company from which Apple has recently acquired the exclusive rights for creation of liquid metal alloy products.
One of the best and most distinctive factors in all Apple products is how this company produces its own devices, the quality of production, as well as the materials used, which, undoubtedly, have first-class quality.
Now that Apple has the exclusive rights to create products of the liquid metal, we can assume that it has no plans to create a robot for the next Terminator movie, but probably will use it for such devices as iMac, iPad and iPhone of the next generation in order to be one step ahead of its competitors.