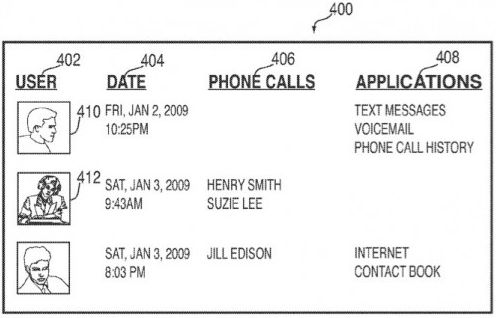 The U.S. Patent and Trademark Office revealed a patent application from Apple entitled "Systems and Methods for Identifying Unauthorized Users of an Electronic Device." The invention describes methods to identify users through a picture, the sound of their voice, or even their heartbeat.
"The photograph, recording, or heartbeat can be compared to a photograph, recording or heartbeat of authorized users of the electronic device to determine whether they match," the application reads. "If they do not match, the current user can be detected as an unauthorized user."
If an unauthorized user were to attempt to access an iPhone or another device, the owner of the handset could be notified via a phone call, text message or e-mail. It could send the owner – or the police – a picture of the unauthorized user, or other information specific to the potential thief.
The handset could recognize an unauthorized user if they do certain uncharacteristic activities with the phone, such as hacking, jailbreaking, unlocking, or removing a SIM card.