Geohot has tweeted  saying that the jailbreak is easy but it only helps those who are dumb enough to upgrade.
I hear rumors going around that the 3.1.3 jailbreak is hard. It isn't. But the only people it helps are those dumb enough to upgrade. Sorry.
These words indicate that it is unlikely the BlackRa1n jailbreak will be upgraded soon to support the new firmware.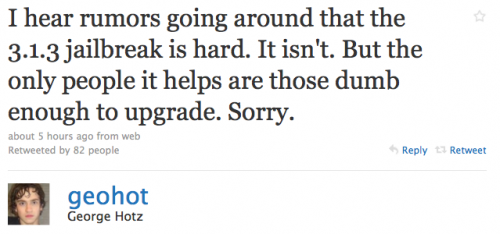 Related posts