This step-by-step tutorial will guide you through the process of full restore, that is highly recommended for iOS 6.1 jailbreak. You can use this tutorial for any iPhone, iPod Touch and iPad.
Important: do not update to iOS 6.1 if you need carrier unlock.
Step 1
Make a folder called "Firmware". Download iOS 6.1 for your Apple device: here. 
We have downloaded iOS 6.1 for uour iPhone 4: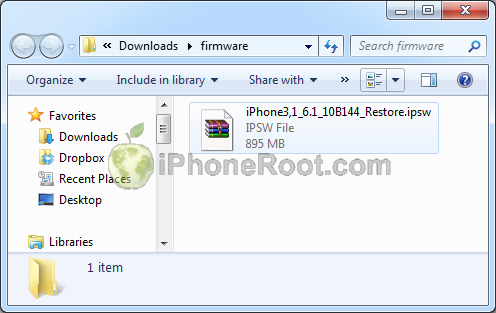 Step 2
Connect your device to the computer and launch iTunes. Make sure you have the latest iTunes installed.
Select your device from the list of devices on the left.In iTunes 11 to activate left panel press Ctrl+S.
Create a backup by right-clicking on the name in Devices (iTunes left pane) and choosing Back Up. In iTunes 11 you can click Back Up Now button.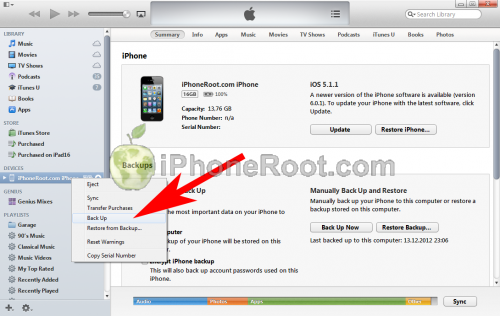 Step 3
Now hold down Option (Mac) or Shift (Windows) key and click the Restore button.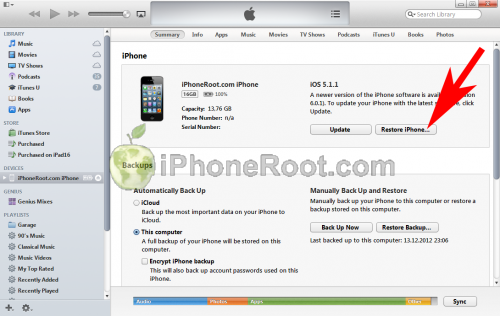 Navigate to the Firmware folder and select the iOS 6.1 firmware ipsw. Click the Open button to continue.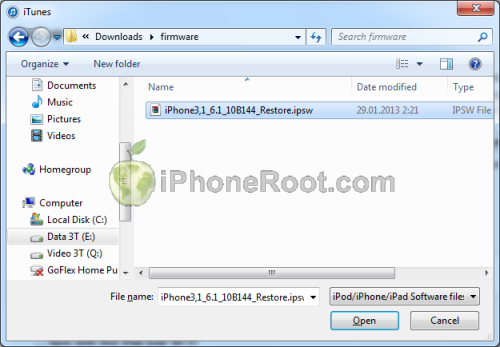 After iOS update iTunes might ask if you want to setup your iPhone as a new device or restore from the backup.

Step 4
That's it.
Related posts