MuscleNerd has announced in Twitter that iOS 5 has been successfully jailbroken using old good LimeRa1n exploit. Cydia and SSH is working without any problems.
iOS5 jailbroken on ipt4g: http://is.gd/7GxIcK http://is.gd/BwPvfh via limera1n + tethered boot..not too many surprises
Cydia works fine too from quick testing (I installed SSH) http://is.gd/oADWEo
It is currently tethered, that means jailbreak is gone after reboot. Hopefully i0n1c will be able to port his untether to iOS 5. Anyway great news for all jailbreakers!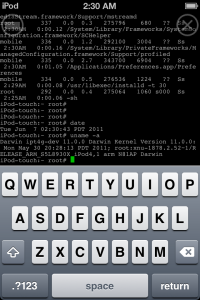 Related posts