The PanguTeam on Saturday released an important update on the status of its jailbreak utility for iOS 8 – 8.1. As you probably know, earlier this week, the hackers released a new version of untethered jailbreak for iOS 8 – 8.1. It should be noted, however, that this version turned out to be very unstable and was available only for Windows users, that is why the PaunguTeam decided to pull the update back and make it available only for jailbreak developers.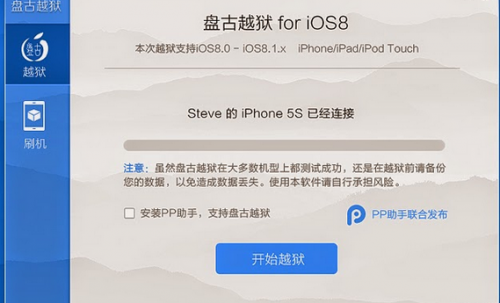 A couple of days ago, Cydia and Mobile Substrate were not working and in the same state they remain now. The hackers say they are currently working hard to make the jailbreak utility work fine as soon as possible. They also ask to keep patience and wait for further updates on the topic.
We are working with @saurik to make Cydia stable asap. Also we are fixing bugs include Safari and iMessage problems. Please wait ..
To make your iOS device compatible with iOS 8 – 8.1 ready for untethered jailbreak, I suggest that you should upgrade to the latest firmware version, which is iOS 8.1 using iTunes. It is a bit safer than using a Software Update option. Stay tuned for more news on the topic.