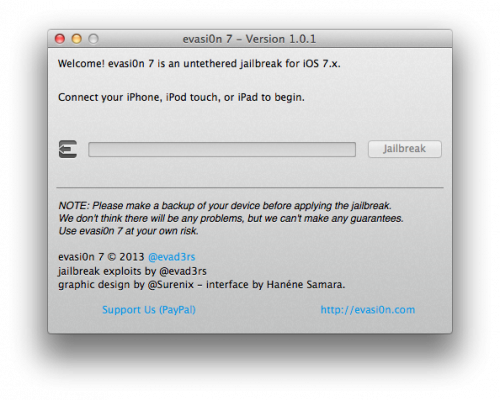 The evad3rs team released evasi0n7 1.0.1 with the removal of TaiG App Store from the installer. No word on any other changes in the 1.0.1 version of evasi0n7. You can download the new version here.
Pod2g announced the news on twitter:
We have heard the community. Evasi0n 1.0.1 is available on http://evasi0n.com. TaiG has been removed from the package. Merry Christmas!
iPad 2 issue has not been fixed yet. For those that keep getting stuck on boot logo with iPad 2 models, the team promises that a fix is coming.
We still have to work on the compatibility issue with the iPad 2, but we have been busy celebrating with our family… Tomorrow probably!
Related posts