A new tweak for iPhone 5s has been recently released in Cydia. It is called BioProtect and it allows you to use your fingerprint to protect certain apps from unauthorized access. For instance, you may set a fingerprint authentication for your Messages app – in such case, you won't get access to the app unless Touch ID rescans your fingerprint.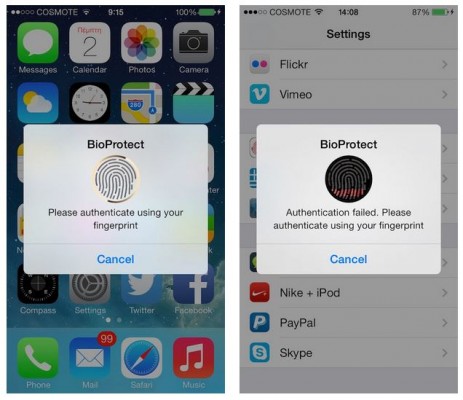 As noted by iClarified,
BioProtect, a highly anticipated tweak developed by Elias Limneos (SBRotator, CallBar, Aquaboard, AudioRecorder), lets you protect your apps with Touch ID and is now available for download in Cydia. A short teaser was posted about a week ago shortly after the iOS 7 jailbreak was released.
If you think you need such a tweak, you can purchase it on the Cydia Store for $2.99.