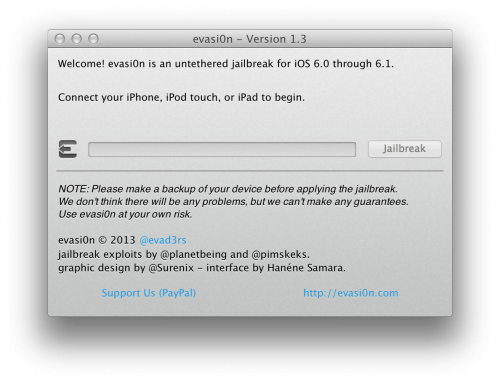 The Evad3rs have released Evasi0n 1.3, an update to the jailbreak utility that brings support for the new iOS 6.1.1 iPhone 4S firmware. Additionally, the team notes that OS X 10.5 should be fully supported now and the linux glibc requirement has been lowered to 2.3.
Version 1.3
● Support for 6.1.1 on the iPhone 4S.
You can download Evasi0n 1.3 here.
If you haven't jailbroken yet, you can find the our step-by-step tutorials here: