The p0sixspwn untethered jailbreak for iOS 6.1.3 – 6.1.5 was updated on January 5th to version 1.0.5. The updated jailbreak tool is available for both Macs and Windows-based computers. It features OS X Snow Leopard support, several bugfixes and a number of other improvements. The update was announced by one of the hackers that created p0sixspwn – iH8Sn0w – on Twitter: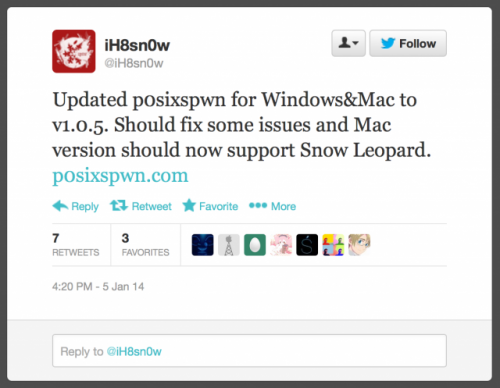 Updated p0sixspwn for Windows&Mac to v1.0.5. Should fix some issues and Mac version should now support Snow Leopard. http://p0sixspwn.com
So, if you still haven't jailbroken your iPhone, iPad or iPod touch – it is perfect time to do that I guess. You can download the utility here.
Related posts