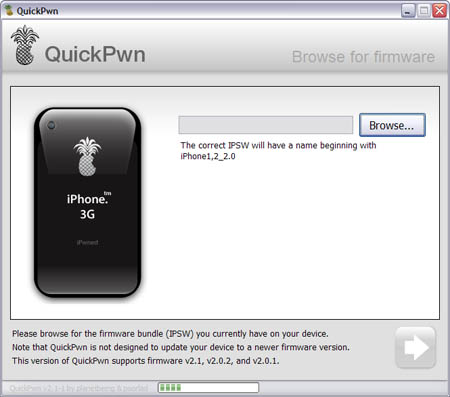 Congratulations, Windows users. The support for new firmware 2.1 is added. So here is what you can do:
Support for FW v2.0.1, v2.0.2, v2.1.0
Jailbreaking and Pwning iPhone 2G, iPhone 3G and iPod Touch
Adding Cydia and Installer
Replacing boot logos
Unlocking iPhone 2G
Changes from QuickPwn RC3
Support for firmware 2.1
Auto-detection of firmware version, insistence on correct firmware bundle to prevent user epic fail.
Use of iASign to activate to prevent bspatch epic fail.
Removed buggy and never really tested 2.0 support
Sorry, no jailbreak for new iPod Touch and no unlock for iPhone 3G.
Here are download links:
Firmwares v2.1: 2g firmware, 3g firmware
Related posts:
Related posts