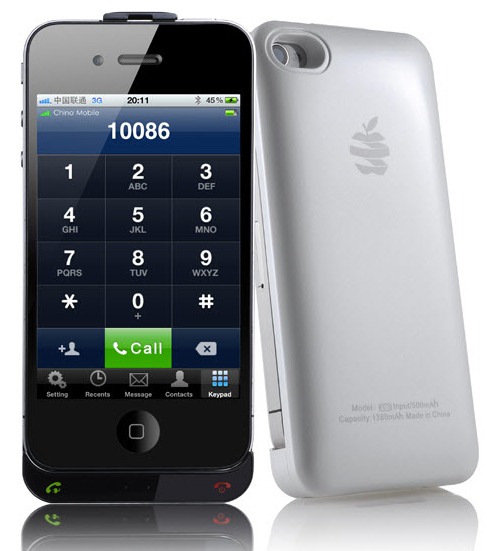 Vooma announced a new case for iPhone that includes a backup battery and a slot for SIM-card. The case can work with the app on jailbroken iPhone that emulates the native phone app to make calls via the external SIM card.

John Biggs from TechCrunch tried a pre-release case and noted that all the main functionality remains the same in the Vooma app, but its look and feel is somewhat different. For example, its dialer is a bitmapped copy of the native dialer screen and number and letters look slightly warped.
There are no much details, however it appears that the case works with mini-SIM cards, instead of micro-SIM cards used in the iPhone 4S and iPhone 4. In addition, external SIM card can be used only for voice calls and data is likely to go through the SIM installed in the iPhone. Since the external SIM card works with its own app the iPhone's SIM card can still be used for making voice calls even when the case is installed.
This case would be helpful for international travelers wanting to use a prepaid SIM from a local mobile carrier, without need to unlock their subsidized smartphone. To unlock an iPhone is usually more difficult than to simply jailbreak it. Vooma's homopage offers a sign-up form to receive more information on its Peel PG920 case, but the company has yet provided no details on its availability or pricing.