Good news for all those who have an iPhone, iPad or iPod touch running iOS 7 – all of a sudden, evad3rs released an untethered jailbreak for the seventh version of Apple's mobile operating system. Evasion 7 jailbreak utility was released December 22nd. A kind of a Christmas present from hackers, huh?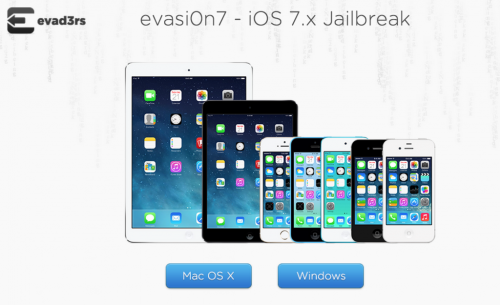 In a move that I think caught all of us way off-guard, the evad3rs have just released an untethered jailbreak for iOS 7. The team is calling the hack evasi0n7, and it's compatible with all iPhone, iPod touch, iPad and iPad mini models running iOS 7.0 through 7.0.4.
What's even better is that the iOS 6.1.x users, who previously successfully hacked their devices, can upgrade without losing jailbreak. So if you want to see something new on your iPhone, go ahead and try out jailbroken iOS 7. I'm almost sure you will like it.
You can download evasion 7 jailbreak utility here.