If you use a jailbroken iPhone 5, then this article will be interesting for you. Yesterday, a hacker with a nickname winocm announced that he had successfully jailbroken iOS 6.1.4 on his iPhone 5. And this is crucial since this is the first time this firmware version was hacked.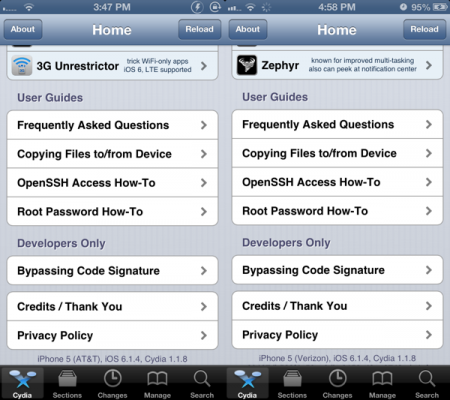 As you can see on the image above, the new jailbreak was tested on both GSM and CDMA models of the iPhone 5. It is also said to be compatible with the iPhone 4S, however, I have no idea whether this jailbreak will work with the iPhone 4.
According to Cody Lee of iDownloadBlog:
Winocm has been very busy lately, announcing and demonstrating his jailbreak for iOS 6.1.3—which we went hands on with last week—and now this. His progress is good news for folks who lost their jailbreak upgrading past iOS 6.1.2
Well, that's all I wanted to say.