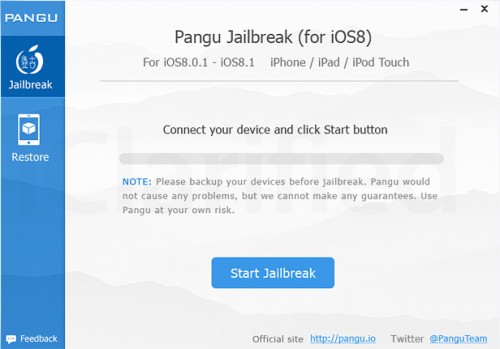 The PanguTeam has just announced the release of their Pangu8 jailbreak utility for iOS 8.0 – 8.1 with a working version of Cydia included.
This marks the first user safe version of the iOS 8.0 – 8.1 jailbreak to be released. A previous version of the utility intended for developers was released last week.
We'll be posting the full instructions on how to jailbreak your device using Pangu8 version 1.1 shortly. You can download the Pangu jailbreak utility from here.