Good news everyone. DevTeam recently posted a tweet where they inform us that they will soon release a new version of Redsn0w utility for Windows. It will be an untethered jailbreak for iOS 4.2.1 using the Monte iOS 4.1 technique.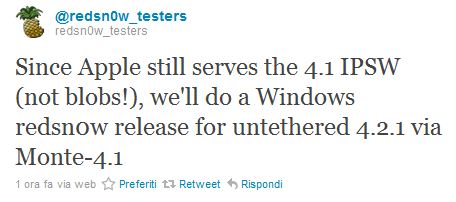 In fact, Apple still provides 4.1 ipsw and this could be used to jailbreak.
In addition, the team warns that Windows version will be very slow because the program uses the filesystem instead of RAM.